When I was in America recently I was lucky enough to pick one of these Sonia Kashuk eyeshadow palettes from Target. I have heard a lot about these on youtube.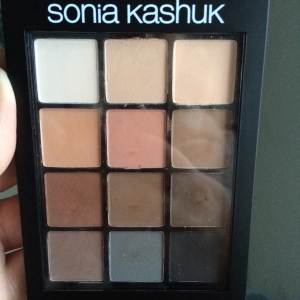 Apart from Target, the only place I have seen these for sale is ebay, and that is because this is a Target exclusive.
Although this little compact does not look much, the colour formulations are fab, and as an all matte palette this is very difficult to find.
If I could, I would have picked up more, but this was the last one on the shelf and they seem to have disappeared from the Target web site. However there is a shimmer one being sold with a similar colour range.
I am keeping this gem for myself and if I can procure another I will keep it in my kit. Alternatively, I will see if I can match the colours from MAC or Makeup Geek, but that will prove costly endeavour.