This is an excellent mascara. It provides volume and length and is a great everyday mascara, despite its theatrical title.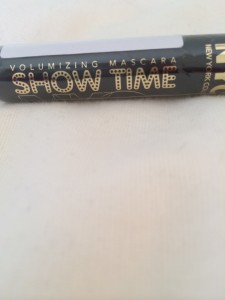 If you want a little bit of glam everyday, then this is the mascara for you.And considering its price point. 1.99, this one is a no brainer .Again I hear myself saying that this mascara is worth at least ten times its price.
What my reviews prove is that you don't have to spend a fortune to get a great mascara. They are out there and you don't have to get out your credit card to buy them. This one is just pocket change; but don't discount it.  For less than two pounds this mascara is a strong contender for the best list.